Since 1871 this oratory became too small because prisoners of war were guided to the service from the prisoner-of-war-camp in the Wahner moorland. Nevertheless, the income from the cult delivery was not enough to finance a new building. Therefore, the mayor of Wahn, Ottersbach, was asked in 1878/79, to allocate additional money.
The property in Niederzündorf on which the synagogue should be built on was sold by the notary Wagner, by both merchants Lazarus Meyer and Simon Salomon, to the special synagogue municipality in November 1883. To cover the upkeep, the special synagogue municipality took out a loan of 1400 Reichsmark which debited the synagogue property. The Zündorfer parochial chronicle reports that the new building of the synagogue was intended since 1880. According to description from February 1938, it concerned a massive brick stone building. In the parochial chronicle of Zündorf a note is found from 1882 which says that the synagogue is finished. The rabbi Plato had invited with an extensive program to the inauguration on August 18th. The celebration proceeded without complications, the Jews had decorated their houses with flags; sporadically flags also hung from houses of Christians which the ceremonial walk passed. After the parade reached the synagogue the mayor handed its keys over to a man, who was just trained to be a rabbi, to open the building.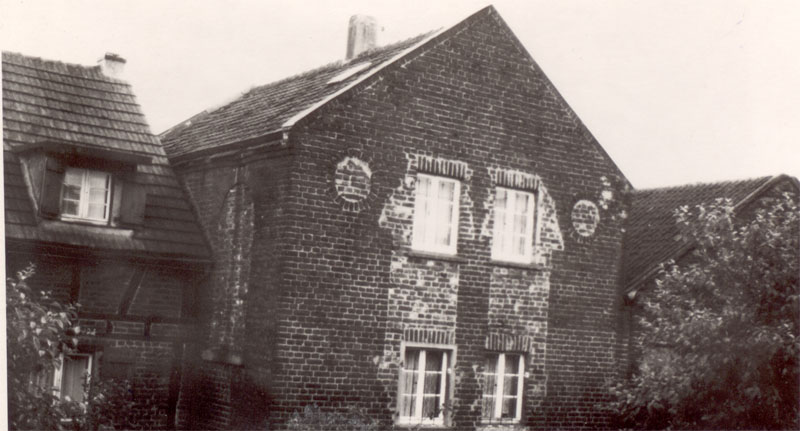 | | | |
| --- | --- | --- |
| Navigation with Google Earth (must be installed) | | |

However, this registration in the parochial chronicle of Zündorf also reflects the reservations and tolerance of the Christian population to the Jewish municipality: on the one hand, the parade of the Jewish community members has created the impression that they had changed old and outdated junk and showed it to the public and on the other hand even non Jews participated in the celebration.

The first bar mizvah celebration took place in the new synagogue of Zündorf in 1883: 13-year-old Isidor Tobias was admitted to the community as a full valid member.

With the new election which took place at 11 o'clock in the mornings on the 6th of December 1899, Elias Kaufmann was elected to the director of the special synagogue municipality of Mülheim / Rhine. He held this office up to 12/31/1906.